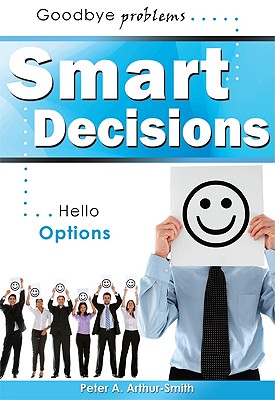 Author Name Arthur-Smith, Peter A.
Title Smart Decisions: Goodbye Problems Hello Options
Binding PAPERBACK
Book Condition Very Good
Publisher Advantage Media Group
ISBN Number 1599321629 / 9781599321622
Seller ID NEW1622JRS
1599321629 *NEW* but has corner bump from inward shipping and may have remainder mark.
More Description
Our recent economic tsunami indicates a crisis in decision making within our business world and society as a whole. It seems that we have developed too much reliance upon our left brain, rational problem solving faculties. Our right brain intuitive powers are there to make the best judgments in most situations. Option solving is a natural but largely untapped technique to take advantage of our extraordinary intuitive capabilities. This book enables you to discover the full virtues of this technique and use it in business, professional and personal situations to make superior decisions. Within the business world it is a great tool for resolving fundamental organizational, commercial, strategic and operational issues in an optimal manner.
Price = 3.00 USD